The task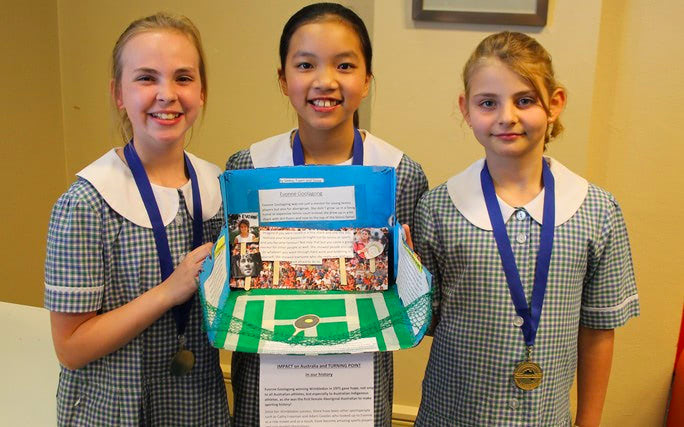 2018 Year Level 4 winners Tessa Thirkettle, Tuyen Khuu and Saskia Leevers from Burgmann Anglican School at the ACT National History Challenge presentation ceremony
In 2019, we want you to research and create an entry that considers an example of people and power in democracy.
Research an individual, group or a community that have changed the course of democracy.
Entries are not limited to Australian figures. They can include, national and global political leaders, activists, political parties, or governments who have influenced the development of democracy.
Entries can be presented in the following formats:
Individual research essay
3D model
Other formats

Performance
Multimedia
Website
Virtual Museum
Other form of creative representation
You must use at least one primary source such as a speech, historic document, newspaper or interview to support your entry. Remember, the National History Challenge rules say that you need to use a variety of primary and secondary sources. All entries must relate to the theme, meet the criteria for the entry format and include a bibliography of the investigation. We encourage you to make use of our website as a starting point for your research.
All students who participate in the National History Challenge receive a Certificate of Participation.
Visit the National History Challenge website for full competition details.
Entries close Friday 30 August 2019.