People and Power in Democracy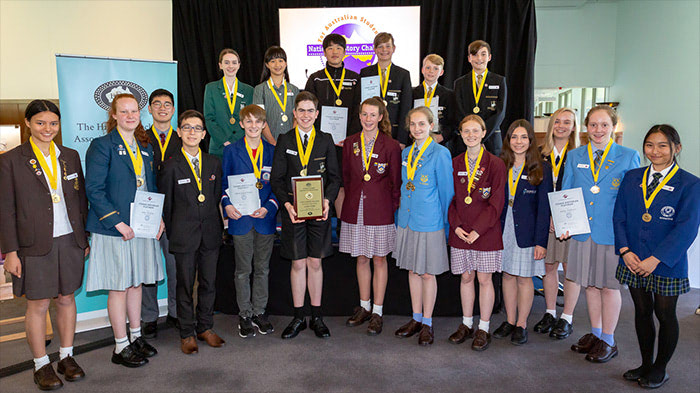 National History Challenge 2018 winners at Australian Parliament House. Image credit: History Teachers' Association of Australia
Participate in the 2019 National History Challenge with MoAD.
Come with us on a research journey to interpret the past in our special category Democracy Matters.
Throughout history, many different people have contributed to the development of democracy. This year we're challenging students to research and create an entry that considers examples of people and power in democracy.
Read about the task and explore our online resources.
Entries close Friday 30 August 2019.
MoAD (Museum of Australian Democracy) is a living museum of social and political history, located in a nationally listed heritage building in Parkes, Canberra.