Speeches
William Morris Hughes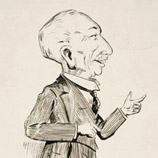 William Morris Hughes (1864-1952), better known as 'Billy' Hughes, was an exceptional orator whose 'rabble-rousing' skills had been developed while a trade union leader in the late nineteenth century. The son of a Welsh carpenter, he studied law later in life and became an attorney in 1903. Hughes was elected Prime Minister in 1915, by which stage Australia had been involved in the First World War for more than a year. His controversial referendum on the issue of conscription for overseas military service was defeated in 1916 and contributed to his expulsion from the Labor Party. He formed a Nationalist Government after winning an election in 1917 and served as Prime Minister until 1923. Hughes continued to serve in Parliament in a range of official duties until his death in 1952.
The speech
'On the issues at stake' from Hughes, William Morris, The Day—and After: War Speeches of the Rt. Hon. W. M. Hughes, Cassell, Melbourne, 1916, pp 24-33. Download the speech:
This speech was delivered to the Pilgrims' Club at the Savoy Hotel in London on March 17, 1916. It forms part of a series of speeches displaying Hughes' commitment to the British Empire and rallying greater cooperation between the allies to bring pressure to bear on Germany.
---
Stanley Melbourne Bruce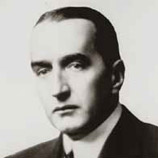 A Gallipoli veteran and experienced businessman, Stanley Melbourne Bruce (1883-1967) entered Parliament in 1918. Within little more than four years, in 1923, he was Prime Minister. Among his enduring achievements was the Coalition agreement between the non-Labor parties. He oversaw Parliament's move to Canberra in 1927, but lost his seat at the 1929 election that saw his Nationalist-Country Party Government swept from office. Despite winning it back in 1931, Bruce had little real influence. He accepted the post of High Commissioner in London in 1933 and represented Australia at the League of Nations.
The speech
Commonwealth Parliamentary Debates, Volume 102, Government Printer, Melbourne, March 1923, pp 79-84. Download the speech:
Bruce delivered this speech in response to Frank Anstey, the Labor MHR for Bourke, during the Address-in-Reply to the Governor-General's Speech in the House of Representatives on 1 March 1923. Bruce became Prime Minister on 9 February in that year and the speech is a wide-ranging espousal of his approach to Australia's economic future.
---
James Scullin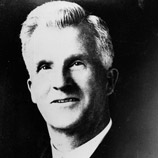 James Scullin (1876-1953), the first Australian born Labor Prime Minister, served from late 1929 until 1932. In spite of the sectarianism of the time, Scullin was also the first Catholic appointed to this position. He began his working life as a grocer and was a leading campaigner against conscription during the First World War. Scullin had the difficult task of managing Australia's economy with its substantial foreign debts during the beginning of the Great Depression of the 1930s, while leading a party reluctant to cut social welfare and wages. A series of bitter splits destroyed his Government in less than two years. Scullin remained leader of the Labor Party until 1935.
The speech
Parliament of Commonwealth of Australia, Papers Presented to Parliament, Volume 11, 1929-31, Government Printer, Canberra, pp 85-87. Download the speech:
The speech by Prime Minister James Scullin was made at a Conference of Commonwealth and State Ministers in the House of Representatives, Parliament House, Canberra, on 6 February 1931. These Conferences, which continued until 1992, recognised the reality of a Federal Australia based on central authority and State governments with defined powers. Scullin's speech places Australia in the context of the world economic crisis that was the Great Depression.
---
Sir Robert Menzies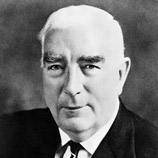 Robert Menzies (1894-1978) was Prime Minister for a total of almost nineteen years and a leading figure in Federal Parliament during his entire period in the House—from his election in 1934 until his retirement in 1966. Menzies grew up in Jeparit, a Victorian country township, where his parents kept a store. His was a political family, prominent in the local community. He was a founder of both the United Australia Party and the Liberal Party. Menzies enjoyed two terms as Prime Minister: from 1939 to 1941 when he headed the United Australia Party and from 1949 to 1966 with the Liberal Party.
The speech
Commonwealth Parliamentary Debates, Volumes 45 and 46 (New Series), April 1965, Government Printer, Canberra, pp 1060-61.
Prime Minister Robert Menzies delivered this Ministerial Statement in the House of Representatives on 29 April, 1965. The speech announces the commitment of an Australian Army battalion to support the Government of South Vietnam and cooperate with the United States' military advisers. It marked the beginning of Australia's military involvement in the Vietnam War.
---
Malcolm Fraser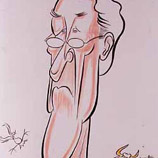 Malcolm Fraser (1930- ) came to power during a time of crisis, following the dismissal of Gough Whitlam after the Senate refused to pass the Government's money bills. He won the 1975 election with a massive landslide, gaining a House of Representatives majority of 55. Fraser entered Parliament in his twenties, after studies at Melbourne Grammar School and Oxford University. He played a leading role in the Liberal infighting which led to the downfall of John Gorton as Prime Minister. His Government was defeated by Labor in 1983. After resigning as leader of the Liberal Party, Fraser committed himself to various humanitarian causes.
The speech
Commonwealth Parliamentary Debates, Government Printer, Canberra, 28 February 1980, pp 486-89. Download the speech:
In this speech, delivered in Parliament on 28 February 1980, Prime Minister Malcolm Fraser outlined his Government's reasons for supporting a boycott of the 22nd Olympic Games scheduled to be held in July in Moscow, the capital of the Soviet Union.
---
Paul Keating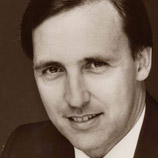 Paul Keating (1944- ) became Prime Minister in 1991 following his second attempt to depose the Labor leader, Bob Hawke. Prior to this appointment, Keating had served the Hawke Government as Treasurer. His policies were influenced by his father, a union official, who held traditional Labor values combined with a keen appreciation of business ethics. Although Keating entered the workforce before completing his school leaving certificate, he read avidly and entered parliament when he was 25 years old. During his Labor leadership, he sought closer ties with Asia and opened up the debate on the issue of republicanism. Keating resigned from Parliament shortly after John Howard led the Liberal Party back to office in 1996.
The speech
Paul Keating, 'Redfern Speech', 10 December 1992. Download and read the speech at The Hon. Paul Keating Official website.
Prime Minister Paul Keating delivered this speech in Redfern Park, Sydney, on 10 December 1992. Redfern is an inner city suburb with a large Aboriginal population. The speech launched Australia's participation in the United Nations' International Year of the World's Indigenous People, which had been proclaimed by the United Nations General Assembly for 1993.